SFLM -Winter Edition 2018
Music In New England
The follwing list is of artists and bands that have elected to be featured on the SFLM music fanzine. Such entries are of professional artists and bands who are active in the New England Music Scene. This list is derived from the SFLM Pro Directory. The list is not in any favorable order. New Featured listings get placed on the top and push down the current ones.
SFLM Weekly Video Pick
SFLM Video News
Local Music Video Picks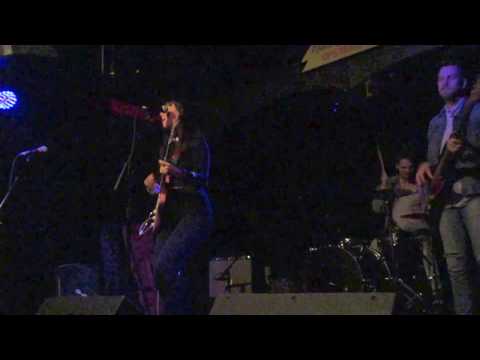 For this week's SFLM live video pick I am highlighting; Aubrey Haddard "Lay All Your Love on Me" (ABBA cover) - From the John Doherty Youtube Channel...
Weekly Top Local Live Music Tweets
Find great live music comments and events!
07-02-2018
Weekly Feature Articles
Updated on 2/7/2018
This is the place where I gather recent tweets and social blurbs that have anything to do with live music in New England. From music fans to bands and singer/songwriters you will see it gathered here listed by State each week either on Tuesday or Wednesday depending how my music lessons schedule is for the week. A big thank you going out to my 2,198 Twitter Followers - Glen P @ Eccentric Musician Company.
Sponsored in part by: AirTurn at www.airturn.com
State of CT - Live Music Tweets…
Music in the Media
present and future appearances of Local musicians, bands and songwriters.
04-02-2018
Local Music in the media
Listings are categorized by State. States will be listed as new listings arrive.
MA:
Via Facebook...
"I'm so honored to be the covergirl for the February 1st issue of Blues Blast Magazine! Check out the conversation I had with writer Don Wilcock where I talk about my early…
SFLM News!
SFLM latest developments.
25-11-2017
SFLM Website News!
Thanks for visiting today!
2018 Update
SFLM News; Hello, Glen here from the Eccentric Musician Co. Publisher of
Surf For Local Music Social Fanzin
Update 1/5/18:
First I would like to say thank you to my loyal supporters og the fanzine. This fanzine has been self funded since 2007, my intent then was to keep my nose in the business while taking some time off of doing sound as well as to show my support of the music fanzine.
The 2017 spotlight article will continue be published until the 2018 spring edition in April. This article along the associated media…
Archived Live Music Reviews
Our archived reviews of 2016
29-09-2016
Review Archives Pre 2016
This page is sponsored by the Eccentric Musician Company.…
Review Archives - Pre 2016
This section now includes 2016 archived reviews. Also, a listing of articles that were transferred from the old version of the SFLM fanzine. Pre-2015
11-09-2016
Seasonal Artist Spotlight
Editor's notes: The bands for this Winter's Spotlight are: Chris Fitz Band- Boston, MA The Silks - Providence, RI Cold Train - Hartford, CT One Time Weekend - Collinsville CT Krew De Groove - Salem, MA *The above listing does not represent an order of priority or level of importance (one being better than the other). Chris Fitz Band Source: Facebook Band Page Chris Fitz is already part of...
The Spotlight Archives!
An archived collection of our monthly spotlight monthly articles.
11-09-2016
Spotlight Archives
Editor's notes: The bands for this Winter's Spotlight are: We and the Dawg - Worcester, MA Blabpipe - South Windsor, CT OneEleven - Attleboro, MA...